Downloads
Home Visiting In The US (Anne Lilly)
---
Anne Lilly works as a Research Associate on the Early Childhood Services Research Team at the Johns Hopkins Bloomberg School of Public Health. In this role, Anne leads the team's projects in the state of New Jersey; these include: evaluating New Jersey's programs funded through the federal Maternal, Infant and Early Childhood Home Visiting (MIECHV) program and the Early Childhood Comprehensive Systems (ECCS) initiative; providing continuous quality improvement (CQI) technical assistance and conducting a randomized control trial of a coaching intervention to enhance home visitor goal planning practice. From 2015-2017, Anne managed the team's evaluation of the Child and Family Nurse Program, which provides nursing supports to families known to child welfare. Anne received her Masters in the Science of Public Health at Johns Hopkins. In prior roles, she served as a Teacher Trainer and Health Educator with Peace Corps South Africa and as a Program Evaluator with Baltimore City Public Schools. Download Anne Lilly's presentation at Family Start's 20th Year National Conference
---
LENA: Talking Matters (Emma Quigan & Sophie Faulkner)
---
Children begin learning at home. The quality and quantity of talk children experience in their first 6 months predicts their vocabulary at age 2 years. By age 5, children who have engaged in rich communication on a day-to-day basis enjoy a huge language advantage over their peers who have had less opportunity. Research suggests that a key move to grow confident communicators is to build on the strengths of families. Building capability among home visitors, such as Family Start social workers can increase language learning in the home and enhance parents' abilities to identify elements of their parenting is successful and help them to do more of that. Emma from Talking Matters and Sophie from Family Start ATWC have collaborated on identifying ways to bring more intentionality to prompting talk in Family Start sessions. The LENA (Language Environment Analysis Tool) is like a pedometer. Instead of counting footsteps it counts the number of words adults use with their child and the number of vocal turns that the child takes. Families using this technology receive a report outlining how much interaction occurred throughout the day, and personalized coaching from Sophie. This presentation will focus on the importance of encouraging talk and interaction with babies and will demonstrate how parent coaching aided by LENA has been implemented into the Family Start program. We will also explore how elements of our findings could be used in everyday Family Start sessions. ​ Download Emma Quigan & Sophie Faulkner's presention at Family Start's National 20th Year National Conference, 27-28 June, 2019.
---
Improving services for whānau who need significant support to achieve their goals (Joe Fowler)
---
Oranga Tamariki—Ministry for Children is a new Ministry dedicated to supporting any child in New Zealand whose well-being is at significant risk of harm now, or in the future. Oranga Tamariki has developed a new operating model, reflecting not only the legislative changes to the Oranga Tamariki Act, but also government's intent to work differently with whānau, families and children to achieve our goal: "to ensure that all tamariki are in loving whānau and communities where oranga tamariki can be realized".
Part of this new model is an 'intensive intervention' function, which will require Oranga Tamariki to work differently with partners and whānau with the aim of keeping tamariki safe and flourishing at home, and helping tamariki to return home wherever possible. We know that working with organisations who know what it takes to support families to achieve their goals will be critical to realizing these aims; and, we would like to share some of what we have learned so far by listening to whānau, partners, and others with expertise and experience in this area. ​ Click to download Joe Fowler's presentation from Family Start's 20th Year National Conference, 27-28 June, 2019.
---
For crying out loud! You have the Power to Protect our tamariki (Grace Shallard)
---
Shaken Baby Syndrome is one of the terms used for babies and young children who suffer serious inflicted head injuries, often from violent shaking. The most common trigger for shaking a baby is crying. As we know, every baby will cry, and every caregiver needs to know what to do when they are feeling overwhelmed by the crying.
The Shaken baby Prevention Programme provides a unique, evidence-based opportunity to provide effective, simple, and consistent education about crying infants and the harm caused by shaking a baby. It is information that every parent and caregiver of a baby needs to know.
Session content will give participants simple strategies to provide a best practice approach when educating families about how to cope with a crying baby, and how to prevent shaken baby syndrome. Together, we can create a future where all babies are safe! Downlad Grace Shallard's presentation
---
Reflections of a Pacific approach of engagement - Vā centred approach (Lucia Kasiano)
---
Reflections of a Pacific approach of engagement - Vā centred approach. (Lucia Kasiano)
This paper will provide reflections of a Pacific social service and counselling providers experience when working with Pacific Peoples. As part of the development and contribution for this paper I will be drawing on Pacific culture and postnatal depression. However, both these subjects are quite significant. There is a plethora of literature that has identified "cultural factors play a significant role in postpartum depression" (Bina, 2008). In understanding cultural factors this paper begins with an exploration of the diversity that exist when working with Pacific peoples within an Aotearoa New Zealand context. This will be highlighted through the "telling" of the migration journey and the impact of Pacific peoples lived experiences through acculturation, assimilation and adaptation. Having set the context in understanding Pacific people's history within Aotearoa New Zealand, exploration will occur regarding the nature of the work undertaken by the Family Start programme, delivered by Taeaomanino Trust and the use of Vā centred practice as an engagement approach. The approach has enabled practitioners within the Trust to gain a better understanding of pacific peoples lived experiences and the impact of postnatal depression on the mothers who engage with our programme. Download Lucia Kasiano's presentation
---
Ensuring, Developing and Promoting Practitioner Competence through Supervision (Marisa Little)
---
Recent passing of the Social Workers Registration Act, championing mandatory registration, has not only professionalized social work as a discipline, but instils an air of safety for the public. As supervisors*, having critical awareness of staff positioning in the demonstration and attainment of competence standards, is a must. To do this, the InnovationBanquet Room 2Informed PracticeCole TheatreInformed PracticeExhibition Roomsupervision relationship seeks to articulate and measure competence, create space for reflective practice, actively improve service delivery, professionally develop and ensure basic administration is maintained while contractual obligations are met. But how do we do all of this, when we are both supervisor and line manager? This literature review seeks to explore and construct a best practice model for supervision for Family Start that strikes a balance between measuring and building competence, ensuring active reflective practice, and developing informed, autonomous and accountable employed social workers – while keeping the sacrosanct nature of the supervisory relationship at the forefront. *supervisor/practice leader/practice manager/clinical supervisor Download Marisa Little's presentation
---
Reaching Out: Engaging and maintaining relationships for change. (Megan Ellis)
---
An intervention can be thoroughly researched and manualised, what remains critical to successful change is 'how' the whānau sees and experiences the practitioner. How you are not what you do is an essential first test for whānau who live with complexity and chronic toxic stress. The Reaching Out Framework was developed to support practitioners to navigate the journey for change with whānau. It includes three inter-related components: - A clearly artculated model of relationship AND a theory of change – how this happens within a relationship; - A kaupapa that offers principles and values that guide and inspire practitioner actions AND how they engage - The tools that encourage empathic listening AND action.
In this presentation we will briefly describe how we developed a uniquely Aotearoa engagement framework. Using the korero of the practitioners who generously shared their stories, we will show case the practice and how the relationship characteristics, kaupapa and tools were used to engage whānau for change. Download Megan Ellis's presentation
---
Photos from Hamilton Children's Day 2020
---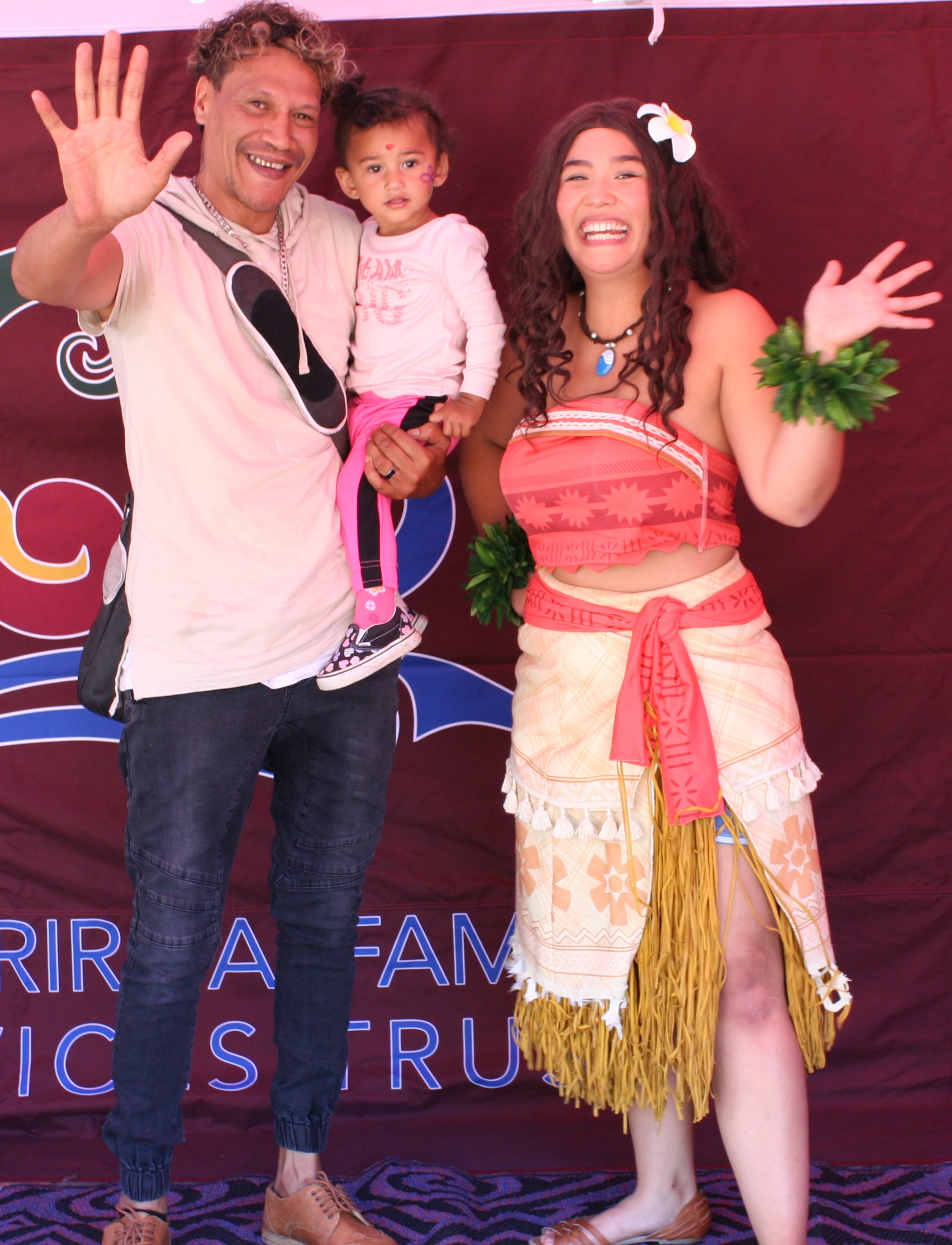 ---
---
Video
Andre Ngapo (Family Start 20th Year Conference, 2019)
---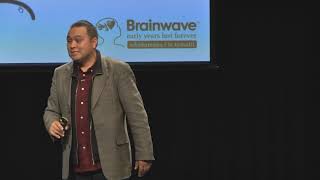 ---
Judge Andrew Becroft (Family Start 20th Year Conference, 2019)
---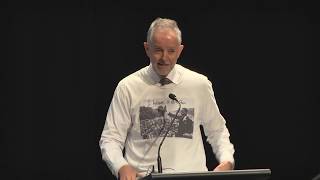 ---
Anne Lilly (Family Start 20th Year Conference, 2019)
---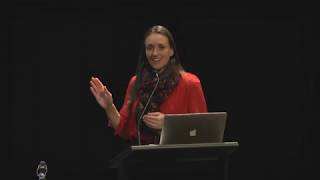 ---
Bernie Smith (Family Start 20th Year Conference, 2019)
---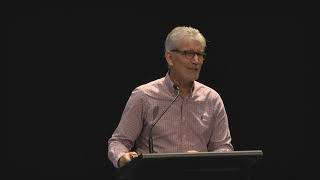 ---
Henare OKeefe (Family Start 20th Year Conference, 2019)
---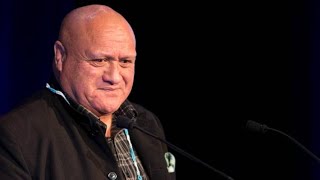 ---
Matt Walsh (Family Start 20th Year Conference, 2019)
---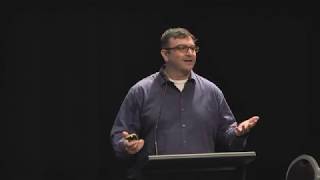 ---
Rose Hawkins (Family Start 20th Year Conference, 2019)
---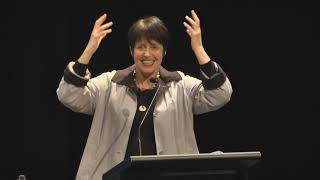 ---
Hon Tracey Martin (Family Start 20th Year Conference, 2019)
---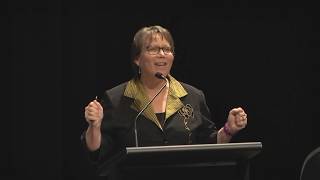 ---
---